L'ORAIME – ANTON MAYRINGER IS A PROTECTED BRAND
by Anton Mayringer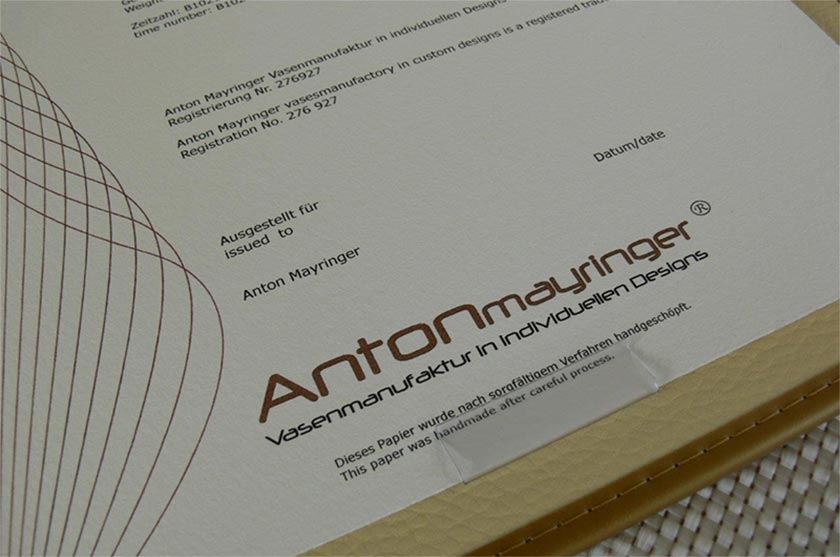 DESIGN`S REALIZING YOUR REQUIREMENTS …
In co-operation with advertising agencies also designs are created and implemented according to their requirements.
Our exclusive vases & floor vases are made by hand with attention to detail. The authenticity of the processed materials confirms a certificate on a 300 g hand-made paper, bound in a specially made leather case.
The products of the assortment are made exclusively for you on order and there is for the most part no stock.
Therefore, we ask for your understanding that the production time for your order can be 1-2 weeks.
Since our art consists entirely of handwork, slight irregularities are a characteristic feature.